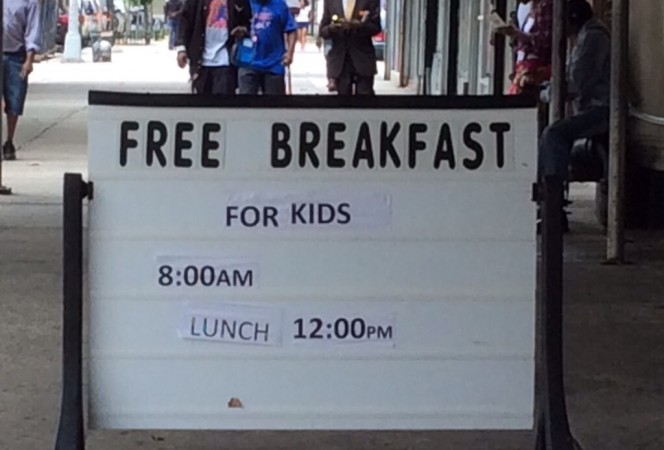 Harlem is a culturally diverse community in the uptown (north) area of Manhattan Island with a steeped African-American history, civil rights moment, and the famous Apollo Theatre on 125th Street for famous musicians like James Brown, Quincy Jones and Aretha Franklin and Stevie Wonder. The ornate buildings adorn the surrounding streets of the theatre with high rises to the east and west.
Yesterday, I took the opportunity to walk the Harlem streets extensively to get a vibe for the area and experience a different side of New York City. In comparison to the downtown (south), where Wall Street and the financial district are located, Harlem is a complete contrast in social inequity and justice, especially since the glamour and riches of 5th Avenue is only a few minutes walk away too.
The more I meandered the streets and saw people trying to do start ups on the streets with any product they could muster, the more heartbreaking it became. I came across a number of schools and churches with signs that they were providing free breakfast and lunch for children. I ventured into one of these buildings, introduced myself as a traveller and asked how many children were fed each day. To my astonishment, over 200 in one place with an explanation that many of the children in the area were fortunate if they received one hot meal a day.
In Australia we have communities with social inequity and generations of  unemployment that have wonderful teachers engaging students daily. We can never underestimate their contribution in the provision of the very best education in difficult circumstances, and quite often unmeasured in the quality of children's lives.  Public school teachers in these schools are on the same pay scale as those in more affluent public schools with the same number of years experience – something we often forget when we complain about a "difficult day."
The social support for students can never be underestimated in any school, regardless of educational sector or socio-economic level. Even the most affluent schools can experience social issues. Principals and teachers in the public education system perform a magnificent task each day that is often unrecognised or unrewarded. The voluntary service in coaching teams, organising excursions, rehearsing for a performance and providing professional development for others, is often underpinned by goodwill. Like many other public schools, it's also not uncommon for Principals and teachers to quietly and discreetly dig deep into their own pockets to pay for the incidental or the experience that students would miss out on due to their family socio-economic circumstance.
When we talk about a measuring a school, we need to look at the "big picture" of a broad range of data – something that is genuinely lacking in some US States. Attendance, student engagement, academic, performing arts, sporting, leadership, student voice, student and parent satisfaction, social support are just to name a few areas to measure within the context of school resources. Not one single measure should be taken into isolation over another.
A key recommendation from the Gonski report was the need to invest in education from philanthropy (and we need the 5th and 6th year from the Federal Government). Sometimes we can overlook these partnerships at the expense of our students. My school has entered into many partnerships with organisations over the past year to help fund our school and students without the feeling that we've been taken over. Social Ventures Australia, Club Merrylands, Microsoft Partners in Learning, and University of Sydney are just a few of the current and former partnerships along with local community donations in kind. The invaluable contribution funding from these organisations have and continue to support our school and students. I am thankful for their support. Likewise, I am thankful for my current learning experience from the Public Education Foundation, Harvard Club Australia and Teachers Mutual Bank – wonderful supporters of public education.
While I am sadden to see Harlem school signs that provide free meals to children in a community, I know that fabulous principals, teachers and community members want to truly make a difference by their service. These people are highly successful in their own way through compassion and a sense of moral purpose, not to mention their education provision. When I think of failure in the context of schools, it only occurs when we fail to act and children's life chances are eroded on a daily basis.