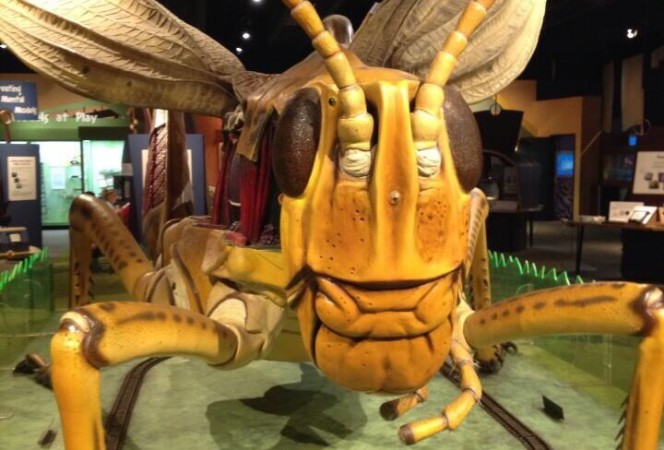 Yesterday I visited the Boston Museum of Science and marvelled at all the interactive displays throughout the three floors and the various stands where people could conduct themed science experiments with the assistance of staff. It was an amazing place divided into so many scientific sections that a school excursion would barely get through 10% of the museum.
Within the Museum of Science, specific areas and times were set for people to teach various concepts in a theatre like environment. In one section, a scientist was talking about the life cycle of an aldabara giant tortoise with it actually roaming freely (if that's what you call their movements) on a low stage in an amphitheatre.
Right next door to the theatre but in the same building, a domed shaped planetarium showed various  conceptual videos of space in a darkened room with reclining seats. I learnt so much about different moons and their structures in our solar system.
Throughout my self guided walk through the museum, I felt embarrassed that our current Federal Government does not have a Science Minister and cuts to CSIRO and other scientific organisations have left a massive void and commitment to Science in our country. As I ventured into each section, I noticed the number of parents with their child in the interactive displays and explaining scientific concepts and the high levels of engagement in learning.
Boston, with the Museum of Science and their massive medical research facilities (there's a railway station named after the medical facilities) understands the importance of developing inquisitive minds.
I just hope that in the future,  someone will take a lead and build something even better than the Boston Museum of Science to enable our students to have access to a wonderful learning environment.